Spring of the Slunjčica river – Hiking trail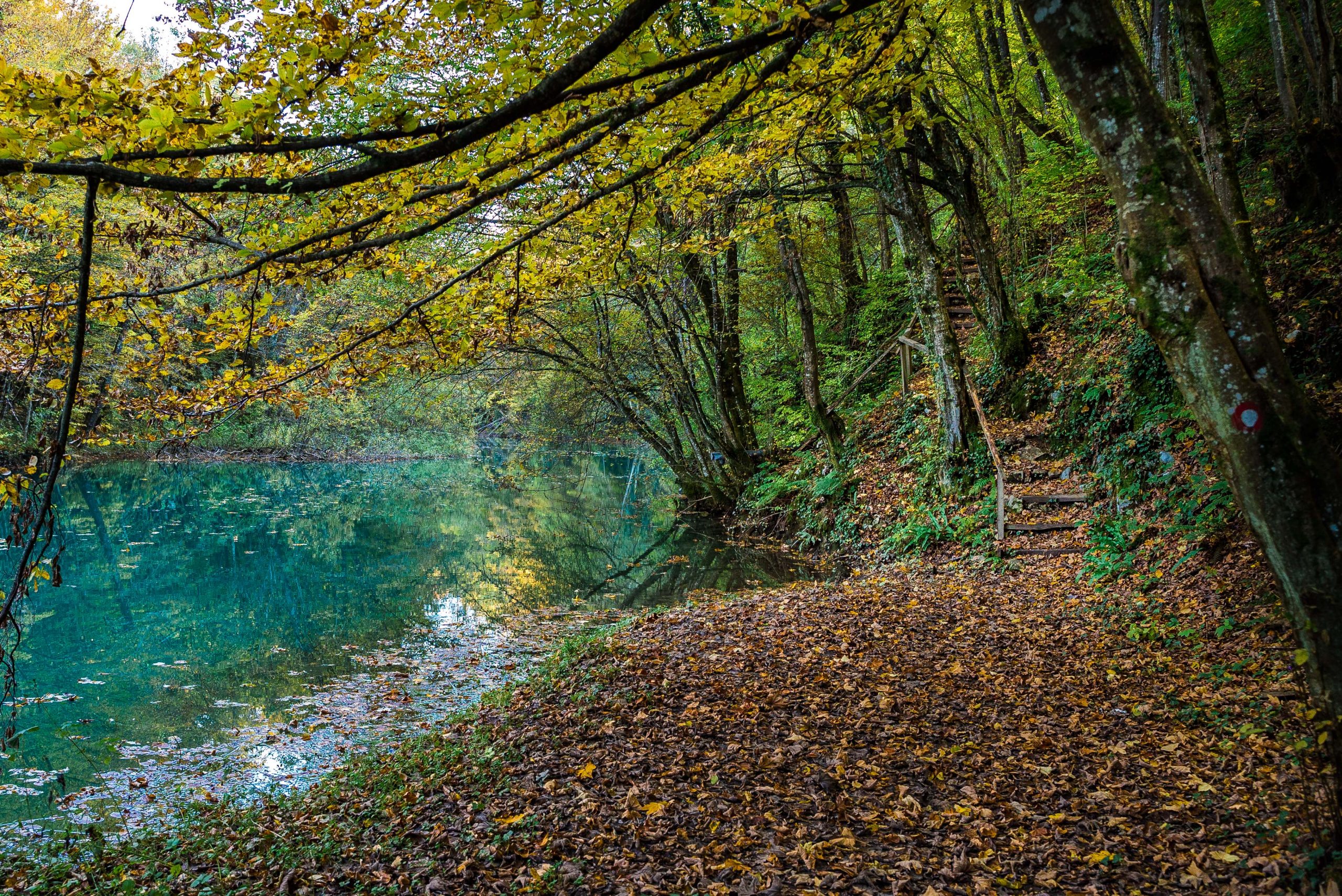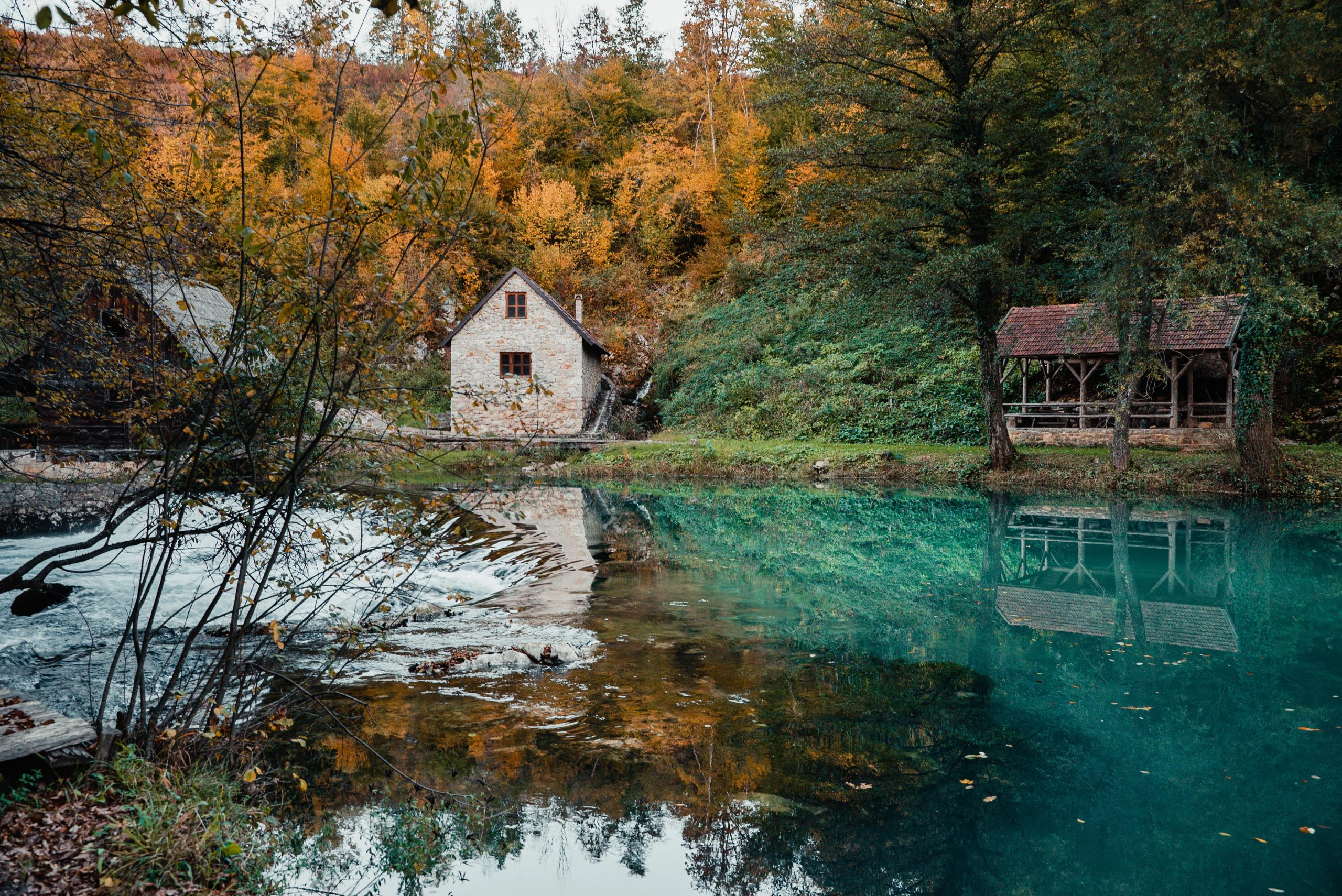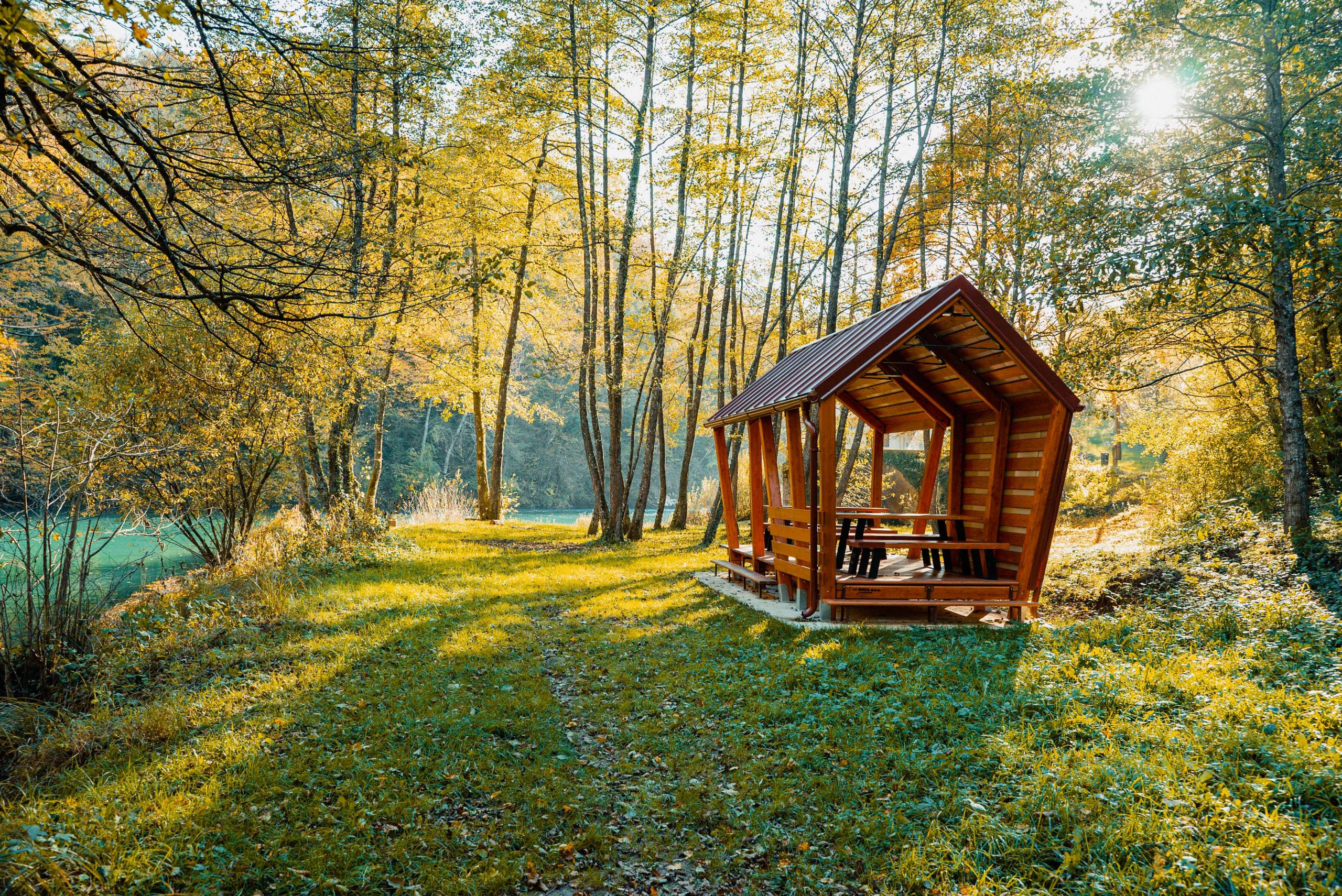 Discover the heart of Croatia!
We are revealing hiking trail that leads all the way to the spring of the Slunjčica river!
A trail in untouched nature
This unreal blue- turquoise water gem will delight you as an ideal place for walking, enjoying nature and relaxing.
Small bridges, wooden stairs merged with nature, follow an exciting easy walking trail right next to the river Slunjčica,  7.4 km long.
The trail next to the Slunjčica river is not circular and you should return back the same way, so true lovers of untouched nature and Nordic walking fans can expect more than 14 km of an exciting adventure!
If that sounds too ambitious for you, don't worry! The route can be adjusted and shortened, and you will still experience the beauty of this river!
That's the reason why people of all ages can dare to embark on this expedition of exploring the Slunjčica river! The trail is not hard to cross and it is accompanied by mostly quiet parts with a couple of exciting locations that guarantee a great photography!
Where does this untold fairy tale begin?
The distance of only 1.5 hours from Zagreb makes the Slunjčica river a perfect nature escape and the best possible #weekendgetaway!
You will find the beginning of this hiking trail in Slunj, the location is the 'bridge of love' or as the locals call it – 'Moćanov most' (only a few hundred meters from Rastoke).
You can leave your car in the large parking lot next to the Church of the Holy Trinity or you can park near the old town of Slovin.
Good advice is as valuable as gold
Although the trail is continued by easy walking without major ascents, our warm recommendation is to bring comfortable but quality footwear (as if you are going hiking), especially during autumn and winter conditions when the trail can be slippery and a bit muddy.
At the beginning of the trail there are two beautiful wooden houses, so be sure to take the opportunity and organize a small picnic as a refreshment before the active healthy vacation that follows!
In addition to that, you will find a large number of benches and rest areas along the entire length of the river, so you can opt for a short break or picnic at any time!
Just follow the course of the river Slunjčica, and to make sure you are on the right path, there are markings in the form of red dots along the entire path.
The trail is also suitable for children, feel free to take your little ones and adjust the length of the trail that will suit your family best!
Now you have another reason to visit Rastoke or a new exciting idea for how to extend your vacation if you are planning a trip close to Plitvice!