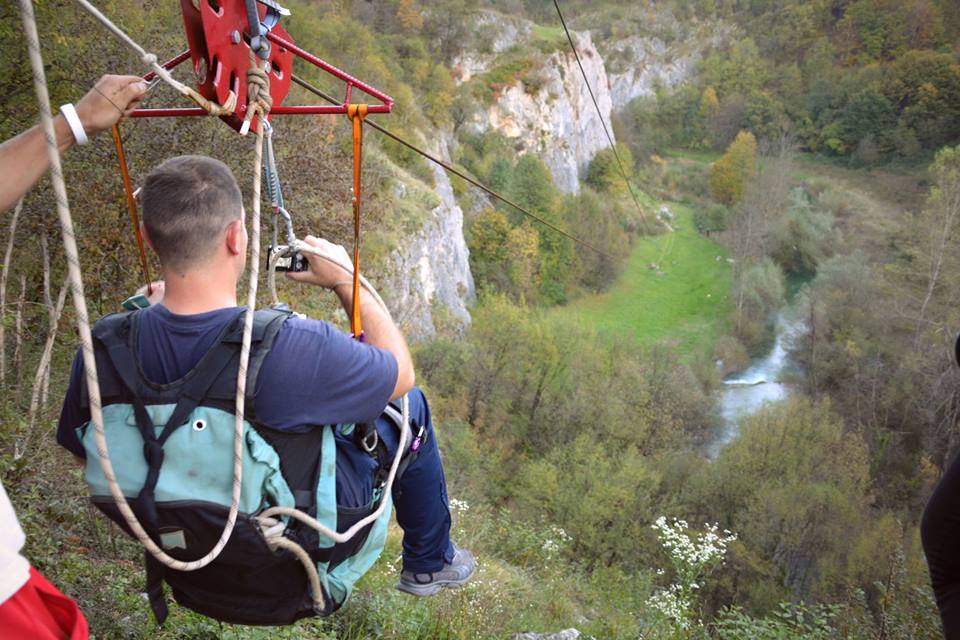 If you are craving for adrenaline, try your skill at one of the nearby adrenaline parks!
The offer includes:
Zip line – length 300 m. Speed ​​is up to 70 km/h, with a very interesting and attractive view of the canyon and a flight over the river Korana. It is necessary to have adequate clothing and footwear, clothes and shoes for staying in nature (shoes, sneakers, boots) for the downhill.
Adrenaline program – consisting of 25 elements divided in lower and higher levels.
The lower level is 2.50m +, and the higher is 6m +
Paintball – various programs and games with all the necessary equipment (helmet, vest, gloves, rifle, protective suit)
Tomahawk – If you are not a lover of heights and demanding obstacles, try throwing tomahawk axes into wooden targets.
Archery – For those with a little more precision and patience,  use professional bow and arrows on wooden targets
Air Rifle – Try to shoot targets using a professional air rifle with optics.